Special Events
Something is always going on on the Susquehanna and surrounding area….
here are some ways to GO PLAY OUTSIDE!
Shank's Mare Kayak & SUP Demo Day 2020 -

CANCELLED
Shank's Mare will still maintain a fleet of demo kayaks representing all the models we sell in the shop. Call the shop at 717-252-1616 or email us at info@shanksmare.com to set up individual appointments for demos. Click
HERE
for demo details. We will waive all demo fees through June 30, 2020.


Saturday May 9, 2020 - 10am-4pm (Rain Date Sun. May 11, 2020) -

CANCELLED



Saturday May 30, 2020 - 10am-4pm (Rain Date Sun. May 31, 2020) -

CANCELLED
The best way to make a good decision on the right kayak or paddleboard for you is to PADDLE it! Welcome to our Kayak Demo Days for 2020. These event days give you the opportunity to check out 2020 recreational, light touring, full touring, and fishing kayaks, stand-up paddleboards, paddles and gear all on display with on-the-water test paddles available. With our 2020 line-up, we've made a concerted effort to select USA made products. That would include Jackson, Crescent, Bonafide andLiquidlogic Kayaks, Werner and Bending Branches paddles, and YakAttack accessories. In addition, we've selected the following brands, though not domestically made, have given us good product service that we can pass on to you our customer. They include Kaku, Pau Hana, and Bic. Chat with our own experienced staff, learn about what models may suit your paddling needs, and test paddle just the right kayak or SUP for you.
Free Program - no reservations required.
Friday Nite Unwind - Free Live Music on our Front Porch
Shank's Mare's front porch sets the stage for our summer music series. Grab some friends, kids, dogs, chairs, blankets & Coolers and gather on the river for some live local music. On-site food service is available from a unique food truck scheduled for each Friday Nite Unwind. Come by boat, kayak or car and enjoy great tunes as you watch the river flow by. BYOB welcome. No reservations required for live music, only for the Unwind Paddle Tour. There is no cover charge, but tips for the band are appreciated. Our 2020 Schedule is:
Friday, June 12, 2020 - 6-9pm - The J. C. Fisher Band & The Taco Bus -
CANCELLED


Friday, June 26, 2020 - 6-9pm - Boothill Getaway & Kilted Griller Food Truck -

CANCELLED


Friday, July 10, 2020 - 6-9pm - Plain Jane & The Taco Bus - ON HOLD - tbd
Friday, July 24, 2020 - 6-9pm - Indian Summer Jars & Agin' Cajun Food Truck -

ON HOLD - tbd


Friday, August 14, 2020 - 6-9pm - Crossfire 3 & The Taco Bus -

ON HOLD - tbd


Friday, August 28, 2020 - 6-9pm - Sean Hetrick and The Leftovers -

ON HOLD - tbd





Shank's Mare's 11th Annual Art & Outdoor Fest -

and our 42nd Birthday! -

Still turning 42, but our 2020 Fest is cancelled.




Sat. August 1, 2020




Join us for our 11th annual event celebration Shank's Mare's 42nd anniversary. See

local artists

displaying their works on the lawn as well as

local outdoor, historic and cultural organizations

presenting their information in booths along our front porch.

Family activities

include a guided creek hike and more. Food and refreshments are available and top off the day with free live music on our side lawn. This is a great day to savor the flavor of the Susquehanna with art, activity, food and entertainment.
The 2nd Annual Dam Bridge Challenge. - Fest is Cancelled But

RACE IS ON



Saturday, September 26, 2020
The Second Annual Dam Bridge Challenge will be held Sunday, September 26, 2020. The event features 3 race courses for kayaks or stand-up paddleboards. The 1st race will be the main event and is a 10 mile race. Based on weather conditions and flow, entrants can choose to either race down to the Safe Harbor Dam and back to Lock 2 (10miles) or paddle up the 462 bridge and back to Lock 2 (10 miles). The 2nd race will be a 3.5 mile race around Grace Island and back to Lock 2. The 3rd race will be a sprint from Lock 2 to Fishing Creek and back. Pre Race meeting starts at 9:30am and the main event will begin at 10:00am. The 2nd race will begin at 10:20 and the 3rd race will begin at 10:40. Following the races stay and enjoy the rest of the day with us as we host bands, beer, food, and fun around Shank's Mare property. If you don't wish to enter the challenge, come out and enjoy the day with us anyway. Invite your friends and family! This event will serve as a fundraiser for the Lower Susquehanna Riverkeeper Association (LSRA) and an opportunity for our organization to bring together our communities in support of clean water! Registration will be available here
https://www.facebook.com/events/214172359524976/?active_tab=about
For more information contact lowsusriver@hotmail.com.
Kayak Anglers of Central PA Tournaments &
Heroes on the Water Events -

Virtual Tournaments being held - check out the link for details.
Kayak fishing tournaments sponsored by Kayak Anglers of Central PA are held at Shank's Mare and many other local waterways. For more information on this friendly and supportive kayak fishing group plus all the details on their full schedule throughout central PA, tournaments guidelines etc., click
here
. Heroes on the Water provide kayak fishing sessions to area veterans and their families free of charge. To get involved or to volunteer, click
here
.
Veterans on the Susquehanna Kayak Fishing Event
at Shank's Mare -

CANCELLED
Saturday, August, 2020 (exact date tba), 1:00-5:00pm - Dinner 5:30-7:30pm
The
Chesapeake Bay Foundation
and Shank's Mare partner with
Heroes on the Water
to provide a day of kayak fishing for veterans and their families. As well as time on the Susquehanna aboard our fleet of Jackson Fishing Kayaks, our honored guests have the opportunity to learn about healthy waterways and all the fine work the CBF and Heroes on the Water do in our area and on the Bay. We hope to welcome deserving veterans and their families for a day of fishing, learning, fun and relaxation with all of us who appreciate their service to our country. Here is the link to register
https://www.cbf.org/events/pennsylvania/veterans-on-the-susquehanna.html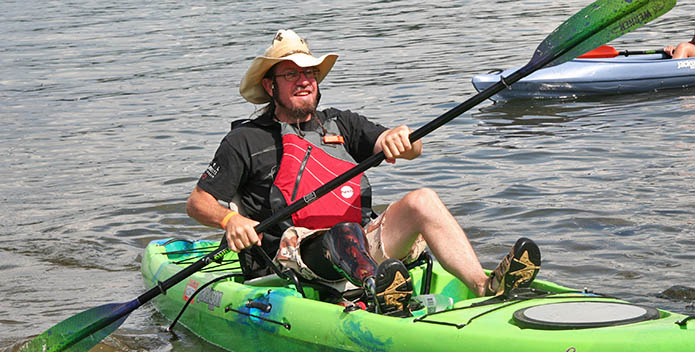 Susquehanna Holiday Trail
2020 Dates TBA

Visit all of our partners for this event and enjoy a scenic day on the river shopping, enjoying unique experiences and holiday ideas. At Shank's Mare enjoy refreshments, holiday promotions, and a free gift with every purchase as supplies last.

Pick up your passports at any of the 7 locations, and get it stamped at each location as you visit. Leave it at your last stop and it will be included in a drawing to win 1 of 3 terrific and adventurous prize packages centered around the river!