Events
Something is always going on on the Susquehanna and surrounding area….
here are some ways to GO PLAY OUTSIDE!
Shank's Mare Kayak & SUP Demo Weekends 2019
Early Season - Mother's Day Weekend
Saturday May 11, 2019 - 10am-4pm
Sunday, May 12, 2019 - Noon-4pm
For those of you anxious to make your kayak choice and get out there paddling, this is the weekend for you. Check out 2019 recreational, light touring, full touring, and fishing kayaks and stand-up paddleboards on display with on-water test paddles available. Kayak and SUP paddles, kayaking fishing accessories, paddlesports gear and clothing are all in stock. Our 2019 kayak brands include Jackson, Bonafide, Kaku, Riot, Boreal and Evoke. SUP lines include Pulse, Pau Hana, Jobe and Art in Surf. Chat with our experienced staff and learn about and test paddle just the right kayak or SUP for you. Free Program.
Summer Season - Father's Day Weekend
Saturday June 15, 2019 - 10am-4pm
Sunday June 16, 2019 - Noon-4pm
For those of you waiting for warmer conditions, this demo weekend will work for you. Once again, we'll h ave all our kayaks and SUP's riverside for on-water test paddles. Visit with our experienced staff who are happy to help you make just the right choice for your individual paddling needs. Gear up and Go Play Outside with Shank's Mare. Free Program.
Can't make Demo Events - no worries...just give us a call any time and we can arrange a test paddle for you. We maintain a demo model of every kayak and SUP we stock.
Friday Nite Unwind - Free Live Music on our Front Porch
Shank's Mare's front porch sets the stage for our summer music series. Grab some friends, kids, dogs, chairs, blankets & Coolers and gather on the river for some live local music. On-site food service is available from a unique food truck scheduled for each Friday Nite Unwind. Come by boat, kayak or car and enjoy great tunes as you watch the river flow by. BYOB welcome. No reservations required for live music, only for the Unwind Paddle Tour. There is no cover charge, but tips for the band are appreciated. Our 2019 dates are:
June 7, 2019, 6-9pm - Crossfire 3 - 3-part harmony inspired music
Food Truck - The Taco Bus
June 21, 2019, 6-9pm - The J. C. Fisher Band - eclectic rock
Food Truck - The Kilted Griller
July 12, 2019, 6-9pm - Plain Jane - classic rock and covers
Food Truck - The Taco Bus
July 26, 2019, 6-9pm - Silver 63 - songs from across the decades
Food Truck - Waffle Works
August 9, 2019, 6-9pm - Boothill Getaway - blues, country, folk and more
Food Truck - The Taco Bus
August 23, 2019, 6-9pm-Indian Summer Jars - indie at its best
Food Truck - Waffle Works


Shank's Mare's 10th Annual Art & Outdoor Fest -
and our 41st Birthday! - Sat. August 3, 2019
Join us for our 10th annual event celebration Shank's Mare's 41st anniversary. See local artists displaying their works on the lawn as well as local outdoor, historic and cultural organizations presenting their information in booths along our front porch. Family activities include a guided creek hike and more. Food and refreshments are available and top off the day with free live music with The J. C. Fisher Band on our side lawn. This is a great day to savor the flavor of the Susquehanna with art, activity, food and entertainment.

First Annual Dam Bridge Race
Saturday, September 28, 2019
Option of 3 races along the Susquehanna River on Lake Clarke.
Kayaks or Stand-Up Paddleboards
Race 1 - 10 miles
Race 2 - 3.5 miles
Race 3 - 1 mile
Held at Lock 2 Recreation Area and Shank's Mare
on the Susquehanna River.
Bands, beer, food and family fun.
Sponsored by Lower Susquehanna Riverkeeper
In support of clean water!
For more information contact lowsusriver@hotmail.com. Rain Date - Sept. 29, 2019
Kayak Anglers of Central PA Tournaments &
Heroes on the Water Events
Kayak fishing tournaments sponsored by Kayak Anglers of Central PA are held at Shank's Mare and many other local waterways. For more information on this friendly and supportive kayak fishing group plus all the details on their full schedule throughout central PA, tournaments guidelines etc., click
here
. Heroes on the Water provide kayak fishing sessions to area veterans and their families free of charge. To get involved or to volunteer, click
here
.
Veterans on the Susquehanna Kayak Fishing Event
at Shank's Mare

Saturday, August 24, 2019, 1:00-5:00pm - Dinner 5:30-7:30pm
The
Chesapeake Bay Foundation
and Shank's Mare partner with
Heroes on the Water
to provide a day of kayak fishing for veterans and their families. As well as time on the Susquehanna aboard our fleet of Jackson Fishing Kayaks, our honored guests have the opportunity to learn about healthy waterways and all the fine work the CBF and Heroes on the Water do in our area and on the Bay. We hope to welcome deserving veterans and their families for a day of fishing, learning, fun and relaxation with all of us who appreciate their service to our country. Here is the link to register
https://www.cbf.org/events/pennsylvania/veterans-on-the-susquehanna.html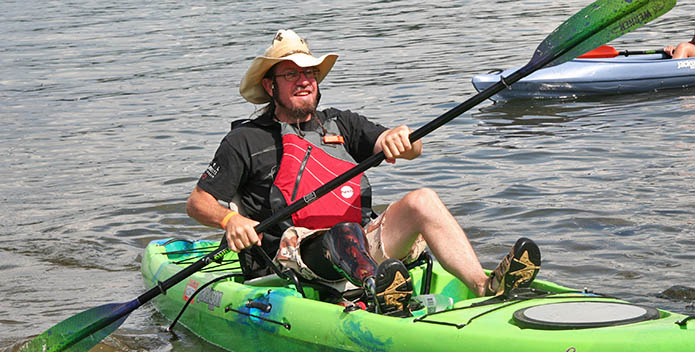 Susquehanna Holiday Trail
2019 Dates TBA

Visit all of our partners for this event and enjoy a scenic day on the river shopping, enjoying unique experiences and holiday ideas. At Shank's Mare enjoy refreshments, holiday promotions, and a free gift with every purchase as supplies last.

Pick up your passports at any of the 7 locations, and get it stamped at each location as you visit. Leave it at your last stop and it will be included in a drawing to win 1 of 3 terrific and adventurous prize packages centered around the river!